Cutty Protection Security Jobs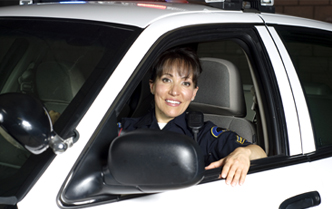 We encourage all applicants to read our two guideline pages:
Cutty employees come from all walks of life, bringing with them a variety of distinctive skills and perspectives. United through our professionalism, we provide the security needed to safeguard our clients' assets, employees, and customers.
Our core values are integrity, vigilance, and helpfulness. If you live by these values, we're looking for you to join the Cutty Security team. Cutty is committed to hiring and retaining a diverse workforce to meet our goal of diverse representation throughout the company.
Cruising your industrial buildings at night and on weekends with lights rolling is a big deterrent to crime. Checking all doors, gates, windows and company vehicles is standard protocol.
A marked Vehicle is a great deterrent to a criminal opportunist! Scheduling at different times each night keeps a criminal guessing, and they will chose an easier, different location to vandalize or rob.
Cutty provides a marked vehicle cruising the neighborhood and/or parking lots in the middle of the night at different times, checking pools, gates, windows, for any suspicious activity. Professionals are keeping the neighborhood safe while you're sleeping.
Private Security Associations and Memberships